New Light,New Beginnings
HAPPY NEW YEAR, 2010!
I captured this luminous moment while in Colorado over the holidays. Isn't it amazing how LIGHT can inspire New Beginnings?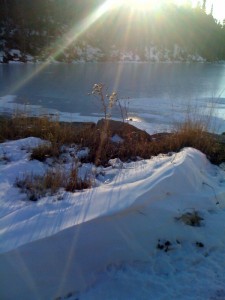 … and already my New Year is moving at "light speed"! I am off to New York City to create an Interior Lighting Design for Edelman Leather. This year, Light Studio LA has been asked to improve the Lighting EFFECIENCY and BEAUTY for three of their east coast showrooms. Exciting…gotta go!