Illuminating UPDATE from lightstudioLA!
I just wanted to give you an UPDATE to what's happening! Sorry for my lack of blog entries, but I have been extremely busy! (yea!) I am sensing a new vitality and it shows with the amount of projects coming into our studio.
Here's what's been happening. In April I was asked to take a trip down the 405 freeway and light 2 series of performances for the Pacific Symphony at the Orange County Performing Arts Center. It has be so nice to be back in the theatre again!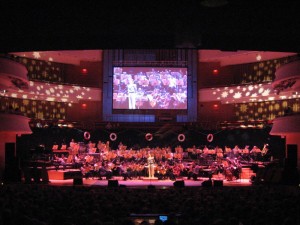 I had a wonderful reunion with a great band, Pink Martini. If you don't know Pink Martini already, you should! Check them out at :
http://www.pinkmartini.com/
I've worked with them a couple of times at the Hollywood Bowl and they are so much fun to light! Their music is loaded with nostalgia and romance and requires super sexy lighting (lots of indigos, magentas, and reds!!). And if that wasn't enough, I was asked to come back to OC and light the band Papa Do Run Run this past weekend. If you remember the Beach Boys, you would definitely like the music. If you want to see what's happening with the Pacific Symphony, take a look at their blog:
http://www.pacificsymphonyblog.org/
And Tomorrow, May 12th, I will be lighting another live event; The GALA for Dream Believe Achieve at the Skirball Center. This is the 2nd time that I am lighting this event for the ICEF and Success Through the Arts Foundation that will honor two of their most devoted boosters, singer-songwriter Jackson Browne and advocate for higher quality public education and ICEF's co-founder and Chairman, Stephen Smith. Along with Jackson Browne, Crosby, Stills & Nash, Ben Harper, and Keb'Mo' will perform at the event.
And just when I thought I can't take anymore illumination, I will be flying off to Vegas this week for Lighfair International (the annual Architectural Lighting Conference) I can't wait to be amongst my kindred lighting spirits. Bye for now….