"Points of LIght" Seminar by Kathy Pryzgoda Debuts November 3: Professionals and Students Welcome!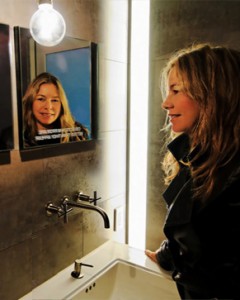 "Points of Light" Seminar
THURSDAY, NOVEMBER 3rd, 2011 6:00-9:00 PM AT LIGHT STUDIO LA in Culver City
Perhaps you're an architect or interior designer with a project that includes lighting design. You want it to be great, but… There are so many choices to make. Or maybe you've just begun your design career and working in the "real world" seems so much more complex than school.
Either way, the three-hour Points of Light Seminar will take your lighting design capabilities to the next level.
Highlights of the specific skills you'll take away:
How to get started planning your lighting design
Understanding your role as the designer and successfully managing the team that includes your client, the architect, the general contractor and the electrician (including 3 insider secrets you must master BEFORE meeting your contractor)
Modern ways to get "that look"on various budgets
How to source cutting-edge light fixtures and the latest fabulous applications
Mastering the art of "layering" to meet your project's functional goals and deliver the power and "magic" that only light can bring
Price: $299 Or JUST $249 for early registration payments received before October 24th, 2011 (check with your tax advisor for potential fee deductibility).
In addition, all attendees will receive a 50% discount coupon for a one-hour phone or in-studio consultation.
Space will be limited to 10 attendees to provide maximum personal attention and learning, so don't wait.
To learn more or reserve a seat, please visit Light Studio LA seminars