DESIGN WITHIN REACH: Grand Opening Event in Orange County
We had such a fabulous time last night celebrating the opening of one of our newest projects, Design Within Reach, in Costa Mesa, CA.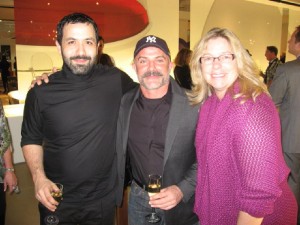 KORAY DUMAN, LAITH SAYIGH & KATHY PRYZGODA
Light Studio LA worked with architects Laith Sayigh and Koray Duman (Sayigh+Duman) to transform this 20,000 sq.ft. warehouse-style space into a functional and innovative design haven for consumers to enjoy their shopping experience at DWR in a whole new way.
KATHY PRYZGODA & ALAIN CAPRETZ
Kathy Pryzgoda, Principal Designer at Light Studio LA with the wonderful Alain Capretz, Creative Director at Design Within Reach in the self-illuminated chair display area. One of our favorite spots in the store… just look at all those iconic chairs!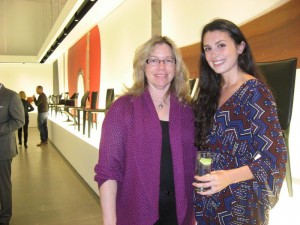 KATHY PRYZGODA & ALESSANDRA TODD
Here we are ladies and gentleman, the Light Studio LA team, Kathy & (yours truly) Alessandra Todd, Junior Designer. Stay tuned to see how our design evolves in this roll out of stores with locations in Miami, New York City and San Francisco. And we'll leave you with this…